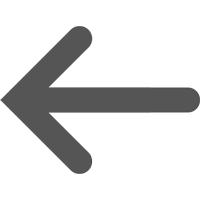 Verona Tour – half day
The Verona tour is a very unique experience. We always try to create new itineraries following the interests of our customers. However we can give you a general idea of what you can see in Verona, especially if it's your very first time in town. Normally we create walking tours including either the highlights of the city and the most famous spots, either the beaten off paths and the less touristic places.
The walking tour can have different lengths and different costs.
During our walk we will visit the famous Arena, the only remaining Italian Amphitheatre, with the Colosseum of Rome. Passing through the main street, via Mazzini, we will reach the world famous Juliet's House and admire the balcony of the Shakespearian tragedy. Then we will stop in the lively and colorful market of Erbe Square, admire the elegant Signori Square, where we can meet Dante Alighieri, the author of the Inferno. We will discover the medieval heart of Verona, with the magnificent Scala family tombs, via Sottoriva with the typical "portico" and reach the oldest roman bridge called Ponte Pietra.
Then, from here, according with the time we have at our disposal, we can discover other hidden gems of the city.
Verona Tour – full day
We truly suggest this tour if you have enough time at your disposal and if you want to discover all the beauties of Verona. The guided tour will be very complete, giving you an idea of the changes of the town through the centuries until nowadays. The tour can be divided in 2 parts, including one hour free time for lunch time or a break in a local "osteria" or in a typical restaurant.
These tours are always tailored on our customers, following their interests. We suggest to include the entrance ticket to a museum or a monument (Arena, Churches, Juliet's House…)
Verona tours for families and children: treasure hunt!
Children and teenagers can discover the city through the details they should find on monuments, clues and riddles. We are going to have a funny walking tour, rich in details and curious stories..And waiting for the winners…a tasty Italian Gelato!A very good hand made ice-cream produced in one of the best Gelateria in town, where products are organic and coming from our surrounding area, according to the season.
Book at least 2 days in advance.