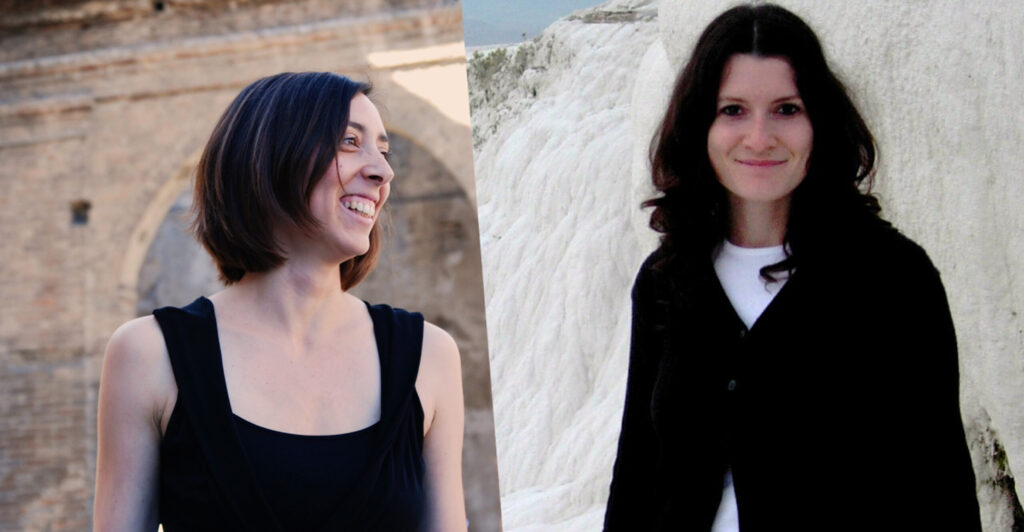 ELISA ZINNAMOSCA & SILVIA BASCHIROTTO
We were born in Verona in 1976. We met at the University of Verona, where we both graduated in Italian Literature. Silvia then continued with a stayed on with a postgraduate specialized training in Ancient History and, in 2011, she finished a Ph.D in Cultural Heritage and Territory at the University of Verona. Elisa moved to Modena, obtained a Master's Degree in Show Business Organization at the University of Bologna, then she worked as an event planner at the Cineteca di Bologna and, for a few years, as a translator for cinema Festivals.
Since 2000 we have been Licensed Tour Guides of Verona and its province; since 2006 Elisa has also been an Authorized Guide of Emilia Romagna. Silvia lives in Verona with her two children Leonardo and Chiara; Elisa lives in Modena with her husband Diego and her daughters Matilda and Linda.
Silvia collaborates with schools and universities for courses on history and history of art in Verona and has been a professor of literature at the Verona prison. Elisa has been a literature teacher in the high school since the end of 2012.
We share the love for dance, theater and music, literature and art; we love traveling, especially following destinations or itineraries off the beaten track, we believe in aware and sustainable tourism, the same that we'd like to pass on to our guests.